It's Ahoy time again! For the 30th time the Ahoy stadium in Rotterdam will host the European Super Pull. Fans are already betting on the results of the "US - EU" competition with a Modified and an Alky Super Stock tractor from the US going to run there this coming saturday.
With the "Double Stuff" of Larry Roberts chances are good to see a "fair" competition as the tractor was build for the US 7500lbs modified class. Even though it doesn't fit into the engine limitation of the European modified class, this time it will not be an overweighted unlimited tractor blowing the EU mods off the track. Question remains what is going to happen in the heavy 99 mod class, that has meant trouble for the US competitors recently.
The Super Stock competition should become interesting, too as the class limitations are alike in the US and Europe, even though there is a slight weight difference of 300 lbs between those two classes.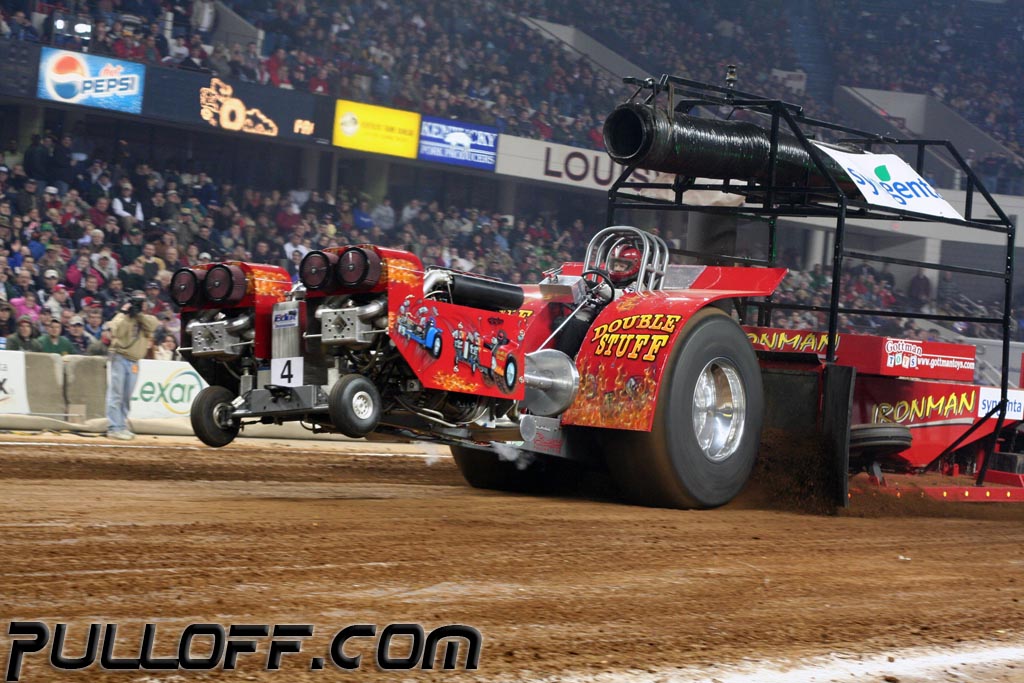 Anyhow - this is a weight difference that can be taken care of, as it's usually within the "moveable weight" of the component tractors.
So it will be the two Bits'n Pieces tractors, Red Fever, Red Alert, Just Smokey and others against Ryans Toy II.
I will be at Ahoy taking pictures and should have them up by sunday afternoon along with the results!
More info at
www.europeansuperpull.nl
Picture of Double Stuff by
PullOff.com
Your predictions - put them
here!